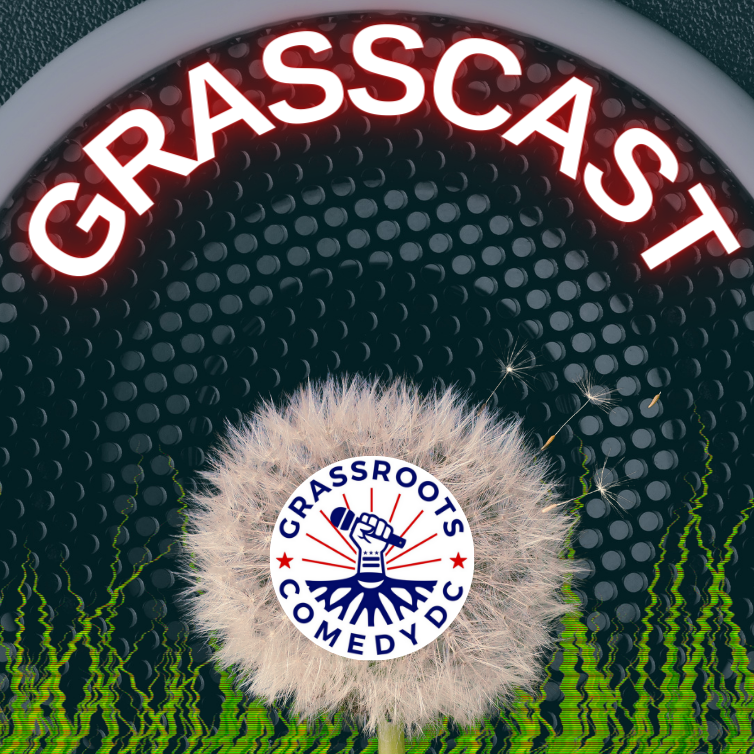 The official podcast of Grassroots Comedy DC (GCDC)! Host/GCDC Founder Chris Blackwood and Co-host/nationally touring comedian Robert Mac dive into pressing causes of our times (climate change, immigration, racial equity, etc.- basically anything that's been keeping liberals up at night over the past five years), with spoonfuls of comedy to help the anxiety go down. Each episode covers a different cause and features a representative from an organization that works on it, providing insights on the good fight to make the world a better place, and how you the listener can help. If that's not enough, there are also topical clips from some of the funniest up and coming comedians today (taken directly from GCDC's live comedy shows) throughout. Cheaper, healthier, and more informative than Xanax! Listen today to learn about something important and how to be a part of it while laughing throughout!
Episodes
Wednesday Jun 15, 2022
Wednesday Jun 15, 2022
In this long awaited Ukraine episode, host Chris Blackwood is joined by Ukrainian comedian Anna Tirat-Gefen and John Kun, Vice President of the U.S. – Ukraine Foundation. Together, they discuss not only about the war in Ukraine, its implications, and how to support its victims, but also the role of COMEDY in Ukraine, why Ukrainians are funnier than Russians, and how humor is being used as an effective tool in a time of war.
Even if you think you already know everything there is to know about Ukraine and this war, we'd wager to bet you'll learn a thing or two from this episode, and would wager even more that you'll laugh out loud at least once. We also encourage you to go to www.usukraine.org to donate to the cause today!