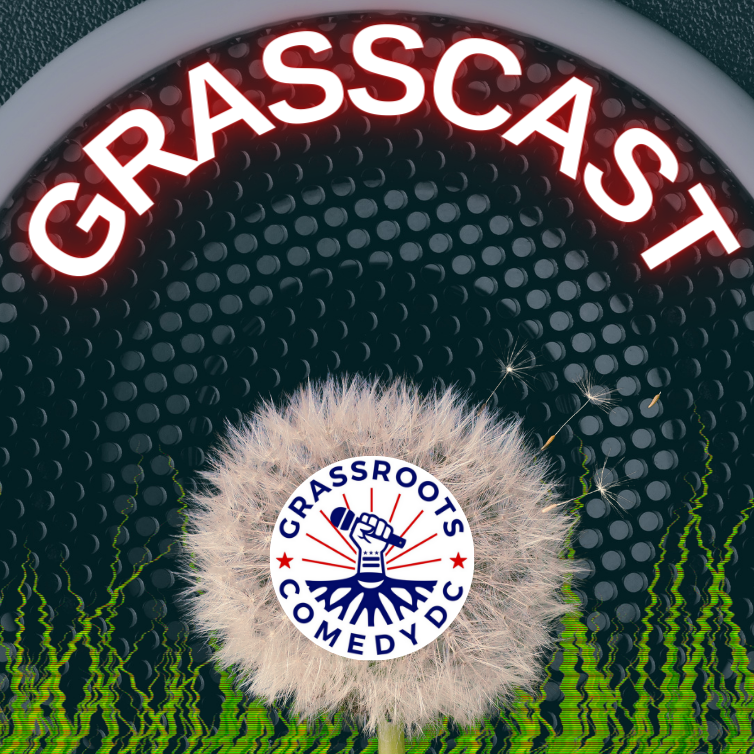 The official podcast of Grassroots Comedy DC (GCDC)! Host/GCDC Founder Chris Blackwood and Co-host/nationally touring comedian Robert Mac dive into pressing causes of our times (climate change, immigration, racial equity, etc.- basically anything that's been keeping liberals up at night over the past five years), with spoonfuls of comedy to help the anxiety go down. Each episode covers a different cause and features a representative from an organization that works on it, providing insights on the good fight to make the world a better place, and how you the listener can help. If that's not enough, there are also topical clips from some of the funniest up and coming comedians today (taken directly from GCDC's live comedy shows) throughout. Cheaper, healthier, and more informative than Xanax! Listen today to learn about something important and how to be a part of it while laughing throughout!
Episodes
Thursday Apr 22, 2021
Thursday Apr 22, 2021
In this pilot episode of the Grasscast, we dive into the issue of immigrant rights, with a special guest from Ayuda- a Washington, DC based organization that provides legal, social, and language services to help low-income immigrants access justice and transform their lives.
Chris and Robert discuss silver linings of harmful immigration policies (spoiler alert- there are none), we hear from a real life United States immigrant, and hear topical comedy from comedians Denise Taylor, Maher Matta, and Dana Fleitman.