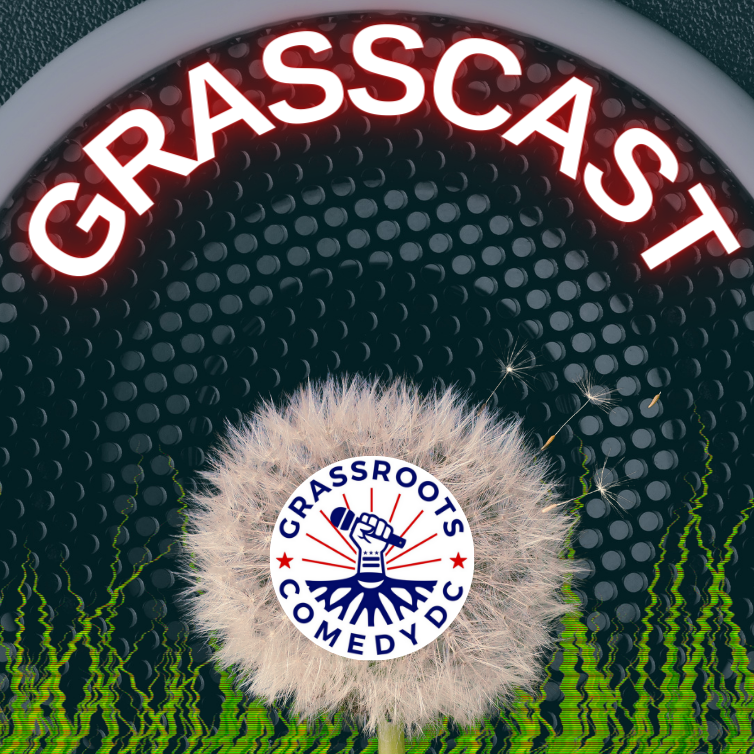 The official podcast of Grassroots Comedy DC (GCDC)! Host/GCDC Founder Chris Blackwood and Co-host/nationally touring comedian Robert Mac dive into pressing causes of our times (climate change, immigration, racial equity, etc.- basically anything that's been keeping liberals up at night over the past five years), with spoonfuls of comedy to help the anxiety go down. Each episode covers a different cause and features a representative from an organization that works on it, providing insights on the good fight to make the world a better place, and how you the listener can help. If that's not enough, there are also topical clips from some of the funniest up and coming comedians today (taken directly from GCDC's live comedy shows) throughout. Cheaper, healthier, and more informative than Xanax! Listen today to learn about something important and how to be a part of it while laughing throughout!
Episodes
Monday Feb 14, 2022
Monday Feb 14, 2022
This episode does a deep dive into the very important cause of supporting Afghan refugees, and is somehow also very fun. Chris Blackwood and guest Co-host, comedian Yasmin Elhady, interview Merritt Groschel – the Founder and Director of Solutions in Hometown Connections (SHC). SHC is an organization that supports immigrants and refugees in the DC Metropolitan area through connecting them to mentors, tutors, community groups and other resources needed to resettle.
A real life Afghan immigrant - Marzia Nazari - also joins the conversation and provides important perspective on her own experience of immigrating to Maryland with her family and escaping Taliban rule. They break down refugee stereotypes while leaning into American stereotypes, share some stories and laughs, and most importantly – learn about how refugees can be supported in their new lives abroad.
This episode includes Grassroots Comedy Show clips from comedians Yasmine Elhady, Christian Escoto, and Jaffer Khan. This may just be the funniest and most important episode yet!