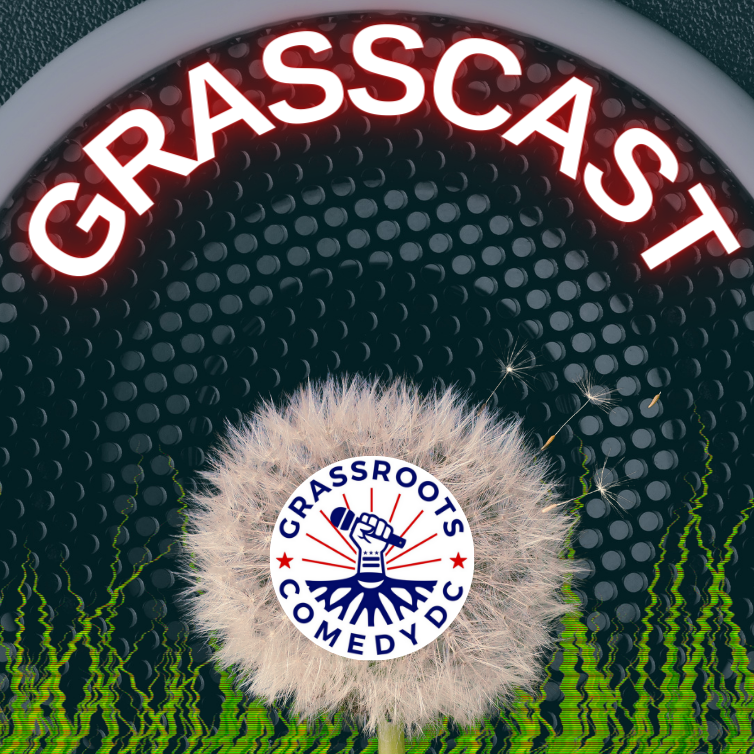 The official podcast of Grassroots Comedy DC (GCDC)! Host/GCDC Founder Chris Blackwood and Co-host/nationally touring comedian Robert Mac dive into pressing causes of our times (climate change, immigration, racial equity, etc.- basically anything that's been keeping liberals up at night over the past five years), with spoonfuls of comedy to help the anxiety go down. Each episode covers a different cause and features a representative from an organization that works on it, providing insights on the good fight to make the world a better place, and how you the listener can help. If that's not enough, there are also topical clips from some of the funniest up and coming comedians today (taken directly from GCDC's live comedy shows) throughout. Cheaper, healthier, and more informative than Xanax! Listen today to learn about something important and how to be a part of it while laughing throughout!
Episodes
Friday Nov 11, 2022
Friday Nov 11, 2022
It's because of episodes like this one that Grassroots Comedy does what it does. Taking on the super sensitive issue of gun violence prevention, host Chris Blackwood is joined by comedian Max Wolfson to interview JJ Janflone and Kelly Sampson of Brady. Together, they dissect the state of gun violence in the U.S., current efforts to reduce gun violence, why it's so darn hard to do that, and what listeners can do to take action. 
Curious about gun violence prevention, but not eager to spend your time learning about it because it sounds like the opposite of relaxing and fun? Fair! And also - this episode is for you! Like always, we somehow still manage to make the conversation fun and get some good laughs in on an otherwise very unfunny thing!
Shouts outs and references:
JJ Janflone and Kelly Sampson Co-host Brady's Red, Blue and Brady Podcast. As of posting this, they have recorded 210 episodes on gun violence prevention! Wowza! Make sure to check it out (right after listening to this episode of the Grasscast, of course).
Max Wolfson, our Co-host of this episode, is part of the Midnight Gardners League - a very funny DC-based, nationally touring comedy group that you should check out.
This episode features stand-up comedy from DC-based comedian Winston Hodges. 
Click here to donate to Brady and all the important work they do to make the U.S. a safer place!