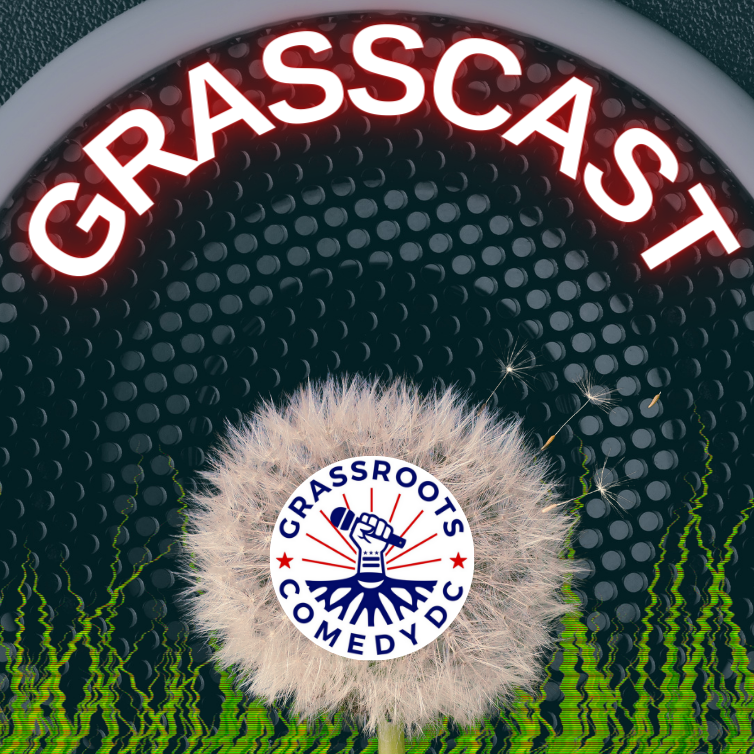 The official podcast of Grassroots Comedy DC (GCDC)! Host/GCDC Founder Chris Blackwood and Co-host/nationally touring comedian Robert Mac dive into pressing causes of our times (climate change, immigration, racial equity, etc.- basically anything that's been keeping liberals up at night over the past five years), with spoonfuls of comedy to help the anxiety go down. Each episode covers a different cause and features a representative from an organization that works on it, providing insights on the good fight to make the world a better place, and how you the listener can help. If that's not enough, there are also topical clips from some of the funniest up and coming comedians today (taken directly from GCDC's live comedy shows) throughout. Cheaper, healthier, and more informative than Xanax! Listen today to learn about something important and how to be a part of it while laughing throughout!
Episodes
Sunday Jul 17, 2022
Sunday Jul 17, 2022
Grassroots Comedy (GC) turned five years old earlier this year, marking half a decade of supporting causes in a time of need through jokes. With comedy for so many causes under our belts, it can be hard to summarize what those causes have been in a succinct way.
For those who missed the GC five year anniversary show back in Feb 2022, here is the song from that show (written and performed on a whim) that attempts to do that. It also helps us understand why GC Executive Director Chris Blackwood quit his pursuit of music a long time ago. 
A special thank you to Scott Williams for the guitar, and Emre Yagci for the sound engineering on this one!